On March 1, 1994 Miss Black America Baltimore contestant Toni Braxton won her first Grammy in the Best New Artist Category.
"It was surreal. I felt like I was dreaming. I couldn't believe that I was actually part of the A-group. They were accepting me. That was exciting.

First, I didn't stand up when everybody was watching. And then I was like, "Oh my God, it was me." And I remember feeling very blessed and fortunate. I should've celebrated the moment. I always tell young artists, when it's your moment, celebrate it. Don't miss it. Party a little bit. Be young. Get in a little trouble. It's okay. You want to do that in your 20s, not in your 40s. That's not hot."-Toni Braxton,Grammy Award Winning Super Star
Toni Michele Braxton (born October 7, 1967) is an American R&B singer-songwriter, pianist, record producer, actress, television personality, and philanthropist. Rising to fame in the beginning of the 1990s, Braxton quickly established herself as an R&B icon and became one of the best-selling female artists of the 1990s decade, garnering her honorific titles such as the "Queen of R&B" and being recognized as one of the most outstanding voices of this generation.
Braxton grew up in Baltimore, loving Aretha Franklin and Diana Ross but, because of her range, imitating Isaac Hayes and Barry White instead. Her mother had studied opera. Her father was a conservative Apostolic minister: "We'd have to wait until our parents went grocery shopping on Saturday morning to watch "Soul Train'." In high school, Braxton performed with her sisters and entered the Miss Black America contest as a Baltimore representative, covering Anita Baker numbers.
Her self-titled debut studio album was released in 1993. It sold over 10 million copies worldwide, spawning such hits as "Another Sad Love Song" and "Breathe Again" and earning Braxton three Grammy Awards, including Best New Artist. Released in 1996, her second album, Secrets, continued her acclaim and mega success, selling over 15 million copies globally. The album spawned the Billboard Hot 100 No. 1 hits "You're Makin' Me High" and "Un-Break My Heart", which became her signature song and the second top-selling single of all time by a female artist. Braxton won two Grammy Awards for Secrets. In 2000, her third album, The Heat, was released. It sold over 4 million copies and included the hit single "He Wasn't Man Enough", for which Braxton won a Grammy Award. She then released three more studio albums – More Than A Woman (2002), Libra (2005) and Pulse (2010), experiencing personal and label conflicts in between these releases. In 2014, Braxton and long-time collaborator Babyface released a duet album entitled Love, Marriage & Divorce, which earned the duo a Grammy Award in early 2015.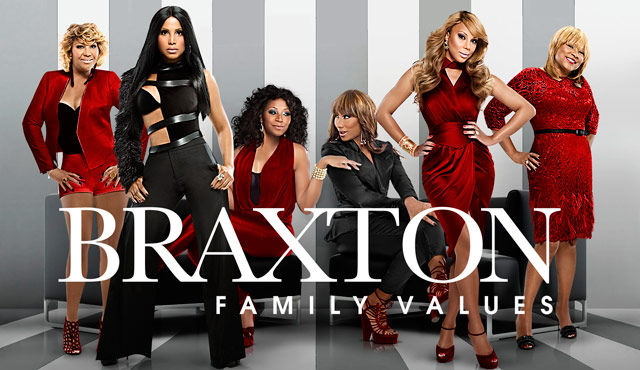 Throughout her career, Braxton has sold over 67 million records, including 41 million albums, worldwide. She has won seven Grammy Awards, nine Billboard Music Awards, seven American Music Awards and several other awards. Aside from her success in music, Braxton has become a television executive producer and personality, being involved in the 7th season of the reality show Dancing with the Stars and in a reality series entitled Braxton Family Values, where Braxton is Executive Producer and star since 2011 on WE tv. Braxton is also an Executive Producer of the spin-off show, starring her younger sister, Tamar-The Tamar & Vince show on WE tv. On September 18, 2011, Braxton was inducted into the Georgia Music Hall of Fame.